The EVENT PLATFORM
All actions in one overview
Dashboard overview
When you go to the platform, you will immediately see your next upcoming activity, such as a meeting or session. Also manage incoming and outgoing meeting requests, Check out the overview of the program, discover some showcase projects, view the event partners and more.
Join meeting or session in one click
Join any planned session or meeting with the click of a button.
Direct link to the right video conferencing room
Stop searching for the right link for each meeting. The platform directs you to the right room instantly.
Make it yours
We can customize the platform colors to match your branding.
Furthermore, we can expand the event experience by adding elements, menu items and dashboard items to highlight certain participants or other parts of your program.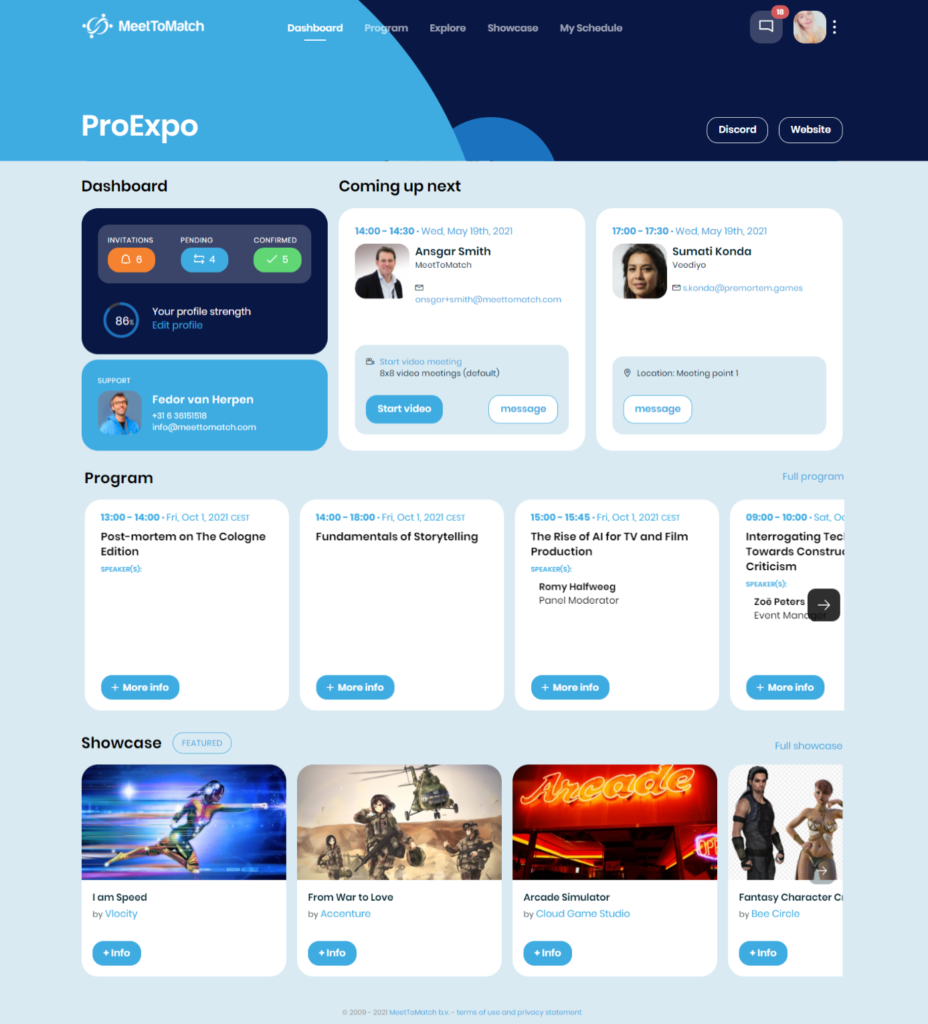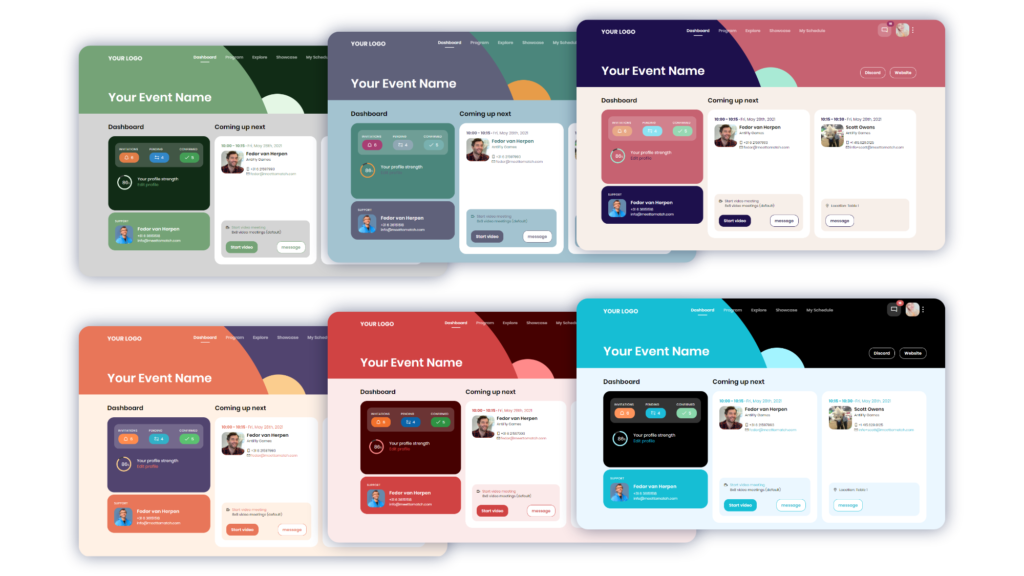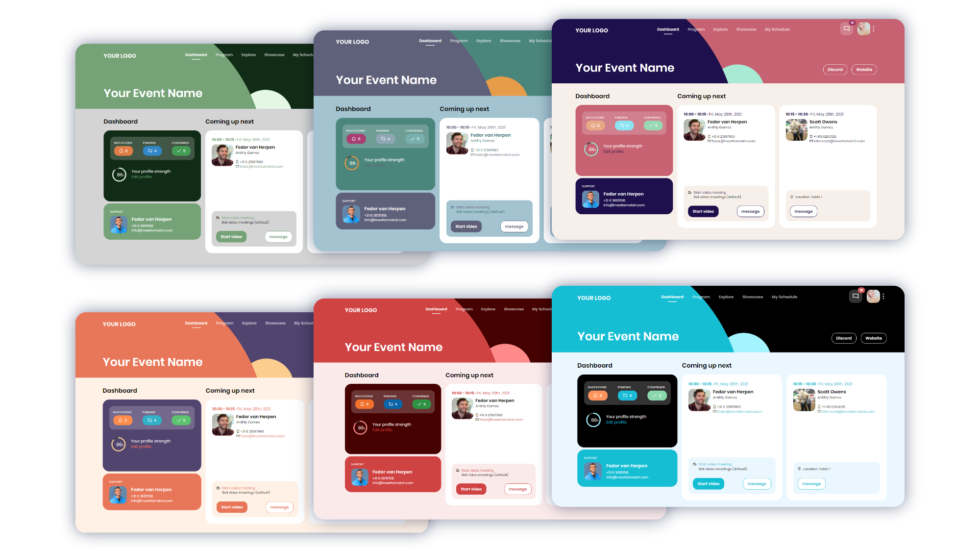 THE WORLD AT YOUR FEET
Connect across time zones
Choose your time zone
Participants select their time zone when they log in for the first time. Any meeting or session they book is shown in their time zone.
Block the time slots where you are unavailable
Select the times that you would like to sleep, eat, pick up the kids, or watch a movie.
Make optimal use of your time
Early bird, or love to work late? Use the flexibility of up to 24 hours to schedule meetings and sessions.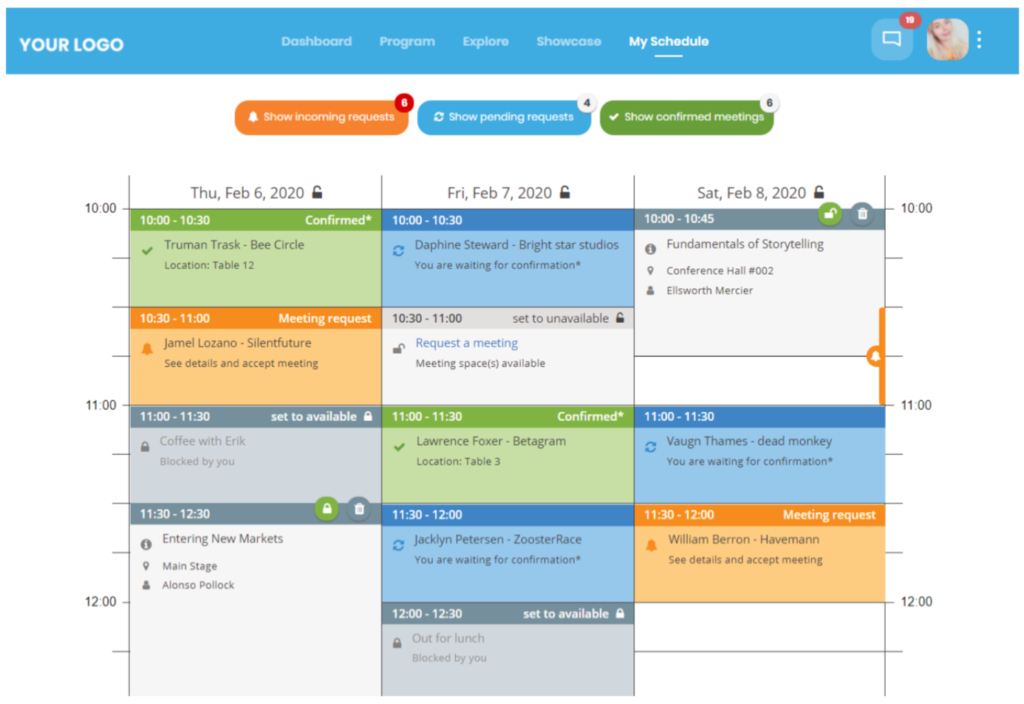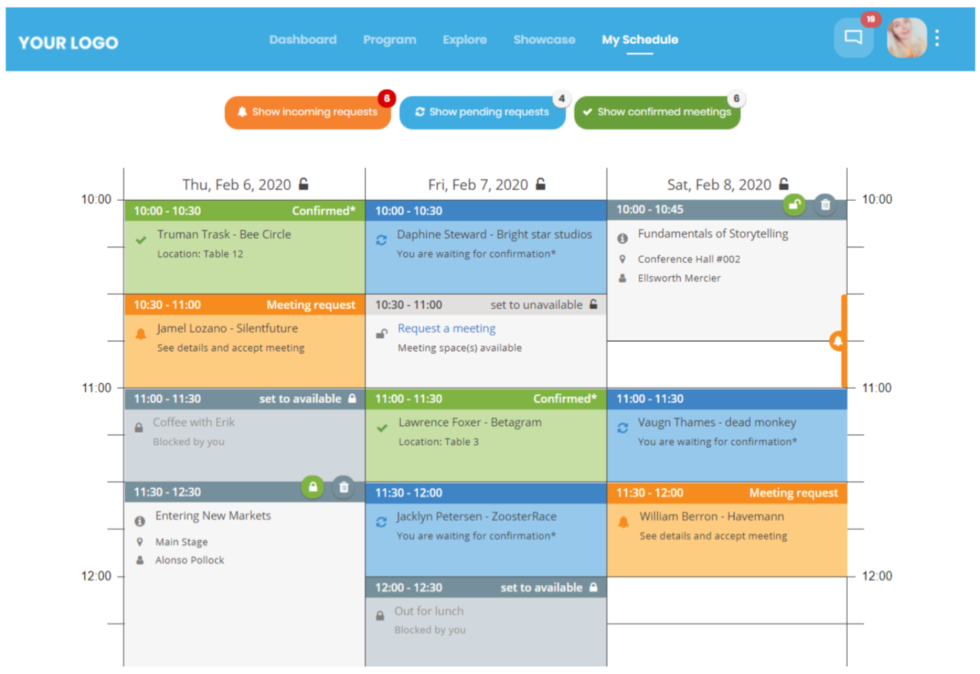 TECHNOLOGY
Customizing the video conferencing technology
Most third party technology integrated
Zoom, Skype, Google Meet or other preferred online video conferencing technology can be chosen and will be directly linked to the sessions or meetings in the schedule.
Adjusting the options to your program
Conference sessions, webinars, one-on-one meetings; all have different characteristics that can be adjusted to your needs.
Join on desktop and mobile
Whether you are home, at the office or on the go: join instantly on any device.