Define event characteristics
Such as duration, participant composition, marketing and ticket pricing.

Setup of online event platform
Decide when and where both your on-site and online participants will meet. The platform will propose the optimal location for their meeting.
Communication and service
MeetToMatch will encouraging your attendees to be active on the platform and to plan their activities on  time. We use a newsletter flow, automated platform notifications and personal communication through email, phone and even WhatsApp.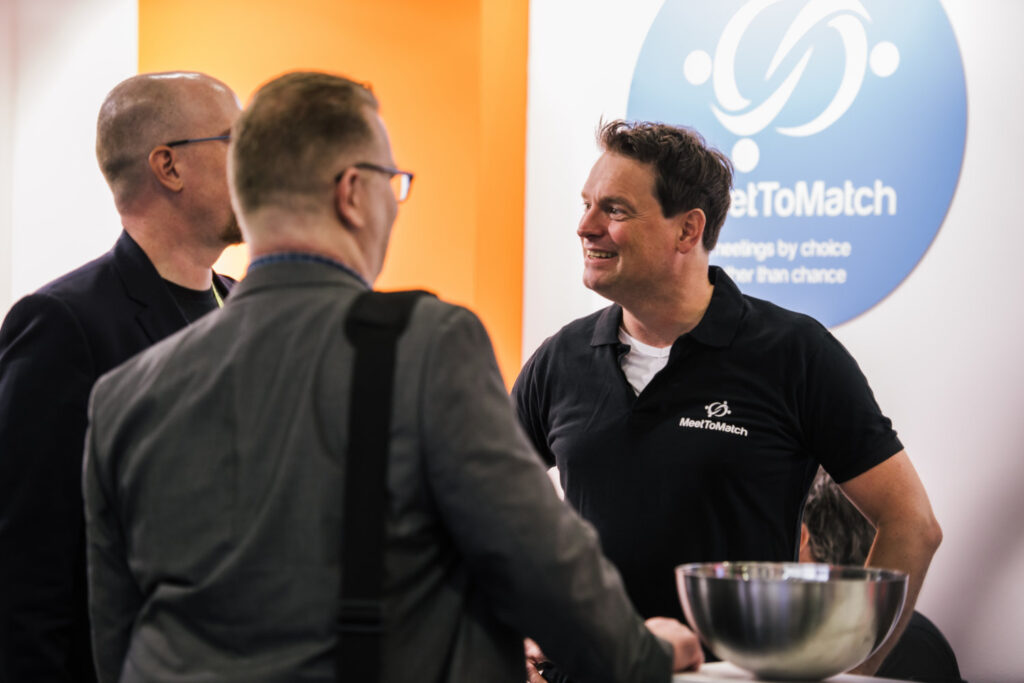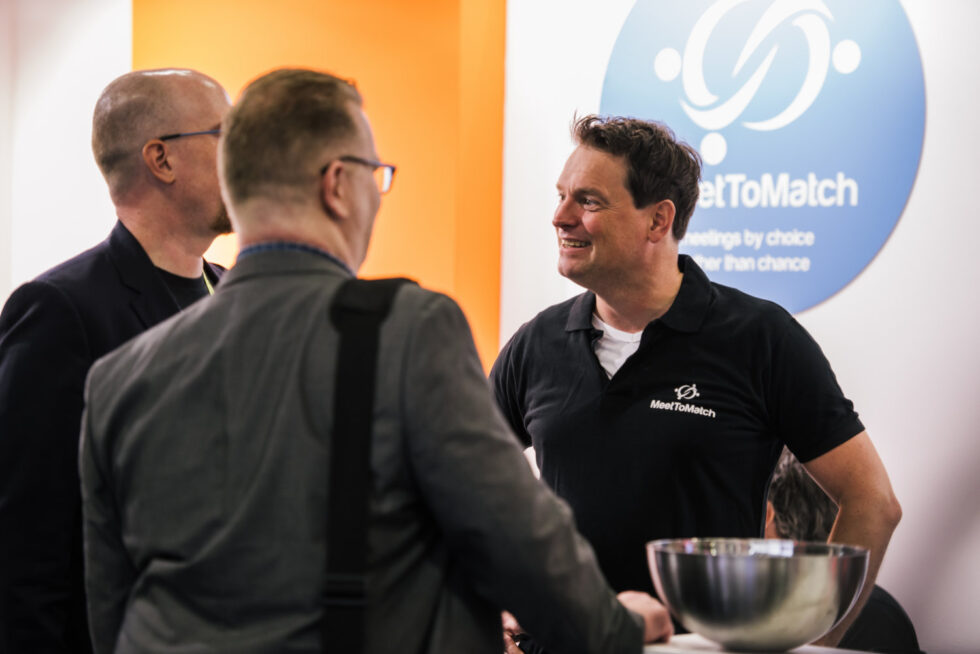 Meeting or session location
Before the event, the optimal location (online or on-site) is automatically determined depending on the location of participating parties. For example a link, booth or meeting point.
During the event, the location of your visitor's next sessions and meetings are highlighted on their MeetToMatch Dashboard, whether it is a physical location or a button to an online space.
Switch from on-site to online
Not sure if your event will be online, on-site or hybrid? MeetToMatch can easily make the switch, and all meeting and session locations will automatically be updated in your participant's personal schedule.
Customize the Dashboard
Add custom buttons to your visitor's Dashboards to make sure your online visitors are not missing out on all your on-site content.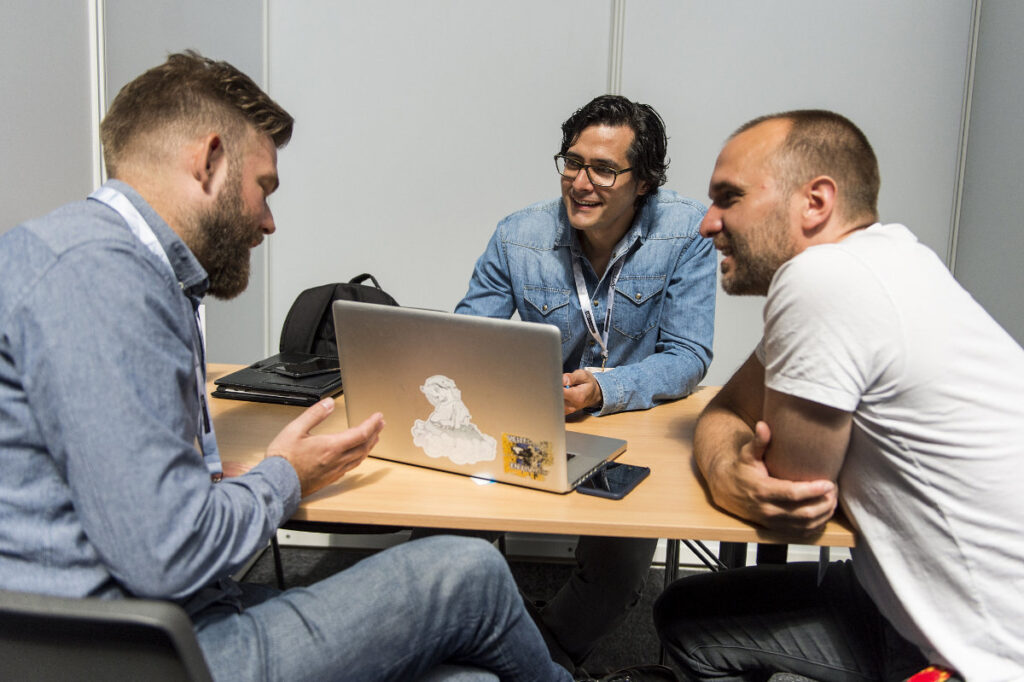 The dashboard contains an overview of open invitations and confirmed meetings. It provides quick access to open invitations.
During the event, it will show the next upcoming meeting or session with location and contact details.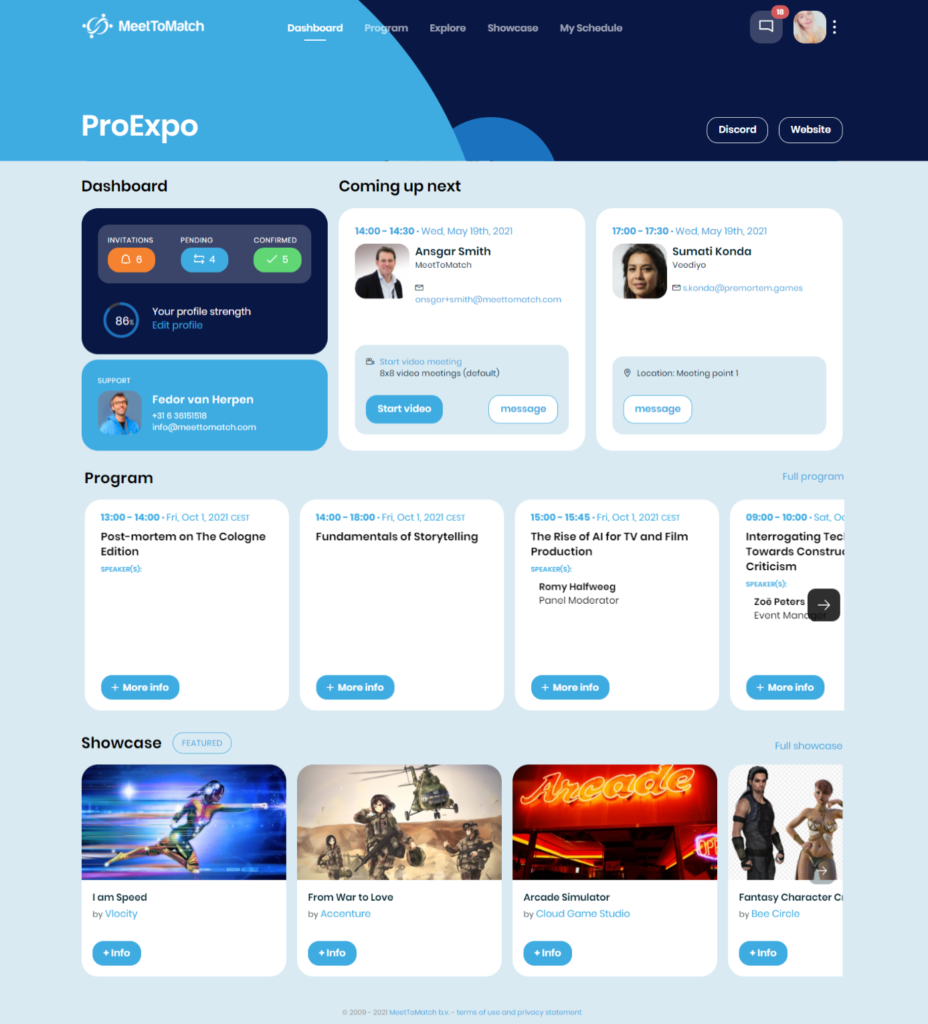 To plan a meeting or session, your participants can search, filter or browse through the directory. They can instantly see what others are looking for and when they are available. The platform is user-friendly and does not require much explanation. Just log in, complete your profile and start using it intuitively.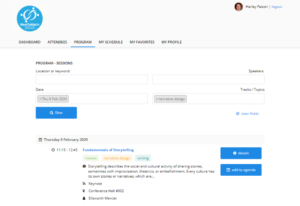 In the schedule, participants can easily see their planned sessions and the status of their planned meetings. Select an empty meeting slot, and the platform will present companies who are available at that timeslot for a meeting. Block any time slot to show others when you are not available for meetings.